With all the fervor over plastic bags, unemployment and the economy, there are plenty of ways you can make some money by reusing a readily available free product- plastic bags. I have already blogged on making money with other available free materials (pallets, sofa's, chairs) and now it's time to address the plastic bag issue.
Taxpayer Facts
Americans use 84-100 Billion plastic bags annually
13 Billion Barrels of Oil to make them.
It cost $4,000 to process and recycle 1 Ton of plastic bags for an ROI (return on investment) of $32.00.

Yes that is your taxpayer dollars at work!.

Only 1-3% of plastic bags are recycled.
That means there is alot of free plastic bags to make some fun, usable crafts and gifts.
Where to sell? Farmers's Markets, your local liquor store, grocery store, online, ebay, Amazon, home parties and swap meets. Or check out Etsy the Super online store for recycled things.  The reality is most states, not just Washington will start taxing plastic bags(up to 25 cents) so the need for reusable bags will grow- That said, get your ironing board out, learn to crochet and dig into the plastic bag stash!
This little tutorial from Etsy will demostrate on how to fuse plastic bags.
I am sorry if all the pics don't come through, for some reason, WP is just not picking up all images!
1.) Purses, Tote Bags, Grocery Bags, Messenger Bags, Diaper Bags, Coin purses
Recycled Tote Bag from My Recycled Bags –
Plastic Bag  Fashion from America's Next Top Model
3.) Make Up Bag
4.) HeadBands
5.) Jewerly
6.) Raincoats
7.) Yarn for scarves and more  (called Plarn)
8.) Dishcloth from My Recycled Bags
10.) Clothes Pin Bag
11.) Plastic Cover For Hangers
13.) Rugs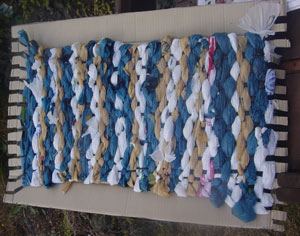 14.) Dog Leash
15.) Pet Collars
16.) Messenger Bags
17.) Lap Top Covers
18.) Wallet
19.) Plastic Beads
20.) Sandals
Baby Shoes
21.) Kites
21.) Place Settings
22.) Costumes
23.) Inflatable Art
24.) Virginia Fleck does some amazing Art from Plastic Bags
25.) Mannequin Art at Ruby's ReUsable
26.) Fabric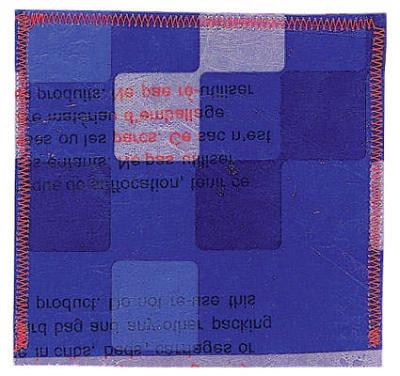 27.) Wedding Dress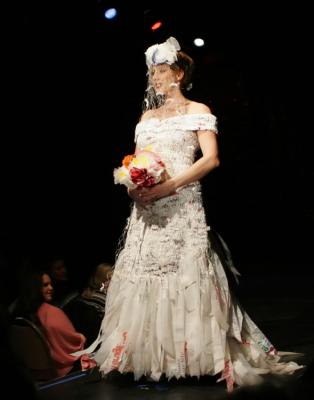 28.) Messenger Bag
Not a Crafty Person:
Use for mailing and shipping
Restuff furniture
Recycle at the Grocery Stores
Activism
MSLK: Urban Tumblewood Project
Morse Bags: They encourage people to make bags and give them away
Buffalo Exchange– Tokens For  Bag Program
Other Artists :
Other Ideas:
Great Ideas from Craftzine on Plastic Bags
My Recycled Bags has tons of great ideas and tutorials for turning all those bags into great clothes and bags.
Green Museum has tons of ideas and art made with Plastic Bags
Bags2Riches-designer recycling