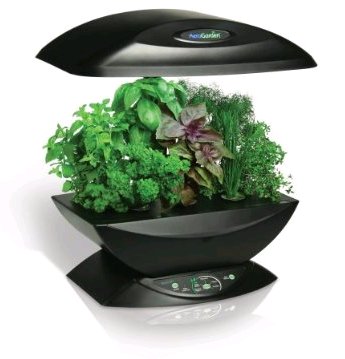 Available from Amazon-  AeroGrow AeroGarden with Gourmet Herb Seed Kit
If you are like me and have little or no garden area or space- you might consider this amazing indoor garden. The All in one kit allows you to grow lettuce, tomatoes, herbs and more in energy-efficient way in your home. 
The kit come with fertilizer, growth medium, two daylight-spectrum bulbs and the grow pod itself. The plants start to grow within 24 hours, and the plants mature 5 times faster compared to ordinary soil.